Pet Sitting
You can Go Away but your Dog can Stay
We fully understand owners who, when they go away from home for whatever reason, prefer their family dogs to stay in the comfort and familiarity of their own home. GGS Pet Care is able to visit your home to care for those dogs, look after their needs and keep their normal routine going. We have lots of experience doing this but of course you can feel free to Contact Us to discuss any requirement you have for your dog.
A another huge advantage with Pet Sitting is knowing that while you are away not only your dog but also your home is safe. We will tidy the post, put out the rubbish, close and open curtains, water the plants etc. so that it appear to everyone else that you are at home, as usual!
Our Pet Sitting Rates
The cost is from £20 per day, which includes 2 or 3 half-hour visits and a 15-minute late evening "toilet visit". This also covers travel expenses.
An extra visit will cost an additional £5
We ask that you supply enough food for the duration of the sitting
(for the dog – not for GGS!).
Please note that the charge may increase if your home is outside of the usual geographic area we cover.
---
Small Animal Visits
"We can judge the heart of a man by his treatment of animals."
Immanuel Kant, German Philosopher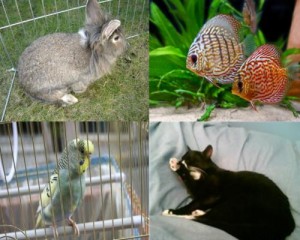 Whether it's Cats, Rabbits, Guinea Pigs, Hamsters, Budgies, Fish etc., we have cared for most kinds of small animal and of course, we treat them as if they are our own. We will visit your home, usually twice a day for around 20 to 30 minutes. Once there, we can feed, water, let out, let in, make a fuss of your pets! Plus nobody empties & cleans litter trays with quite the same zeal as GGS Pet Care!
Remember too that we can visit your home to "dog sit" and we can also walk your dog. Don't hesitate to call us if you'd like a mixture of these services on a regular or ad hoc basis.
Our Small Animal Visit Rates
The usual cost of Small Animal Visits is from £6.00 per visit.
(A full list of our prices can be found on our Prices Page).
---
Home board and daycare
GGS Pet Care has  a fully licensed and insured home boarding and daycare facility where your dog can play and have fun, and also relax on one of the dogs sofas
Prices start from £14 per dog for daycare, from £18 boarding
Please Contact Us for more details.
---
Dog Walking
We offer an excellent value-for-money dog walking service – please click here for more details.