This is what some of our customers have to say about GGS Petcare.
If you'd like to chat to us about your special requirements and how we can help, just get in touch.
Julie spencer
GGS Petcare
I have been using GGS Petcare for the last 5 years. Gayle is brilliant with my dog. She is very reliable and trustworthy, and will fit a walk in at very short notice, and even give him his tea if I'm going to be late home from work. I would definitely recommend Gayle if you have any petcare needs.
Julie
Gayle cared for my three cats for two weeks in June, whilst I was on holiday. She visited three times a day and coped wonderfully, even though one of the cats was very anxious, having been left alone for the first time.
Jason king
---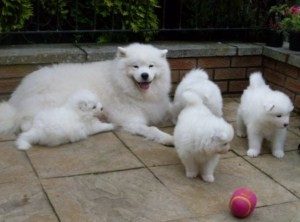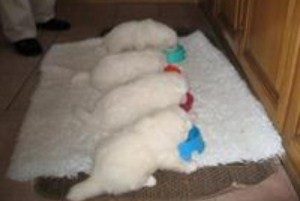 "Pam from Cuddington, Cheshire is so impressed with the service that GGS Pet Care provides, she insisted that we show some snaps of us house-sitting for her gorgeous Naduska Samoyeds."
---

"Our four cats have come to know and appreciate Gayle's visits as reassurance, sustenance and fun. She has always provided a reliable and thoroughly professional service which gives us invaluable peace of mind whenever we are away."
---

"We discovered GGS Petcare on moving here from London 18 months ago & are delighted with the fantastic service we receive from Gayle.
She has been visiting and walking Seve, our golden retriever, twice a week since he was a puppy and he adores her. Before Seve, we had another retriever who, although young, became very unwell, and Gayle continued to walk him and looked after him at our home on weekends when we were away; giving him his medication and providing regular updates on how he was.
Gayle treats all animals like her own and is extremely friendly, reliable, trustworthy and incredible value for money. We would gladly recommend any dog to her care; it is great to know that we are leaving Seve in good hands and that he will have fun when we are away."
---

"A GGS pet service is "SIMPLY THE BEST" reliable, friendly and trustworthy. From walking to stopovers I know that Alfie is happy and safe. Most importantly Alfie my cocker spaniel loves Gayle to bits. Anyone lucky enough to be in Gayle's care can have peace of mind where ever they are."
---

"My holiday was booked and with 4 weeks to go my family dog sitting fell through. As you can imagine I needed to sort something quick, thankfully I come across Gayle's website and contacted her to explain my situation.
She was amazing, so accommodating and willing to provide a bespoke service. Gayle visited the house, met the dogs, came on a walk with me and understood exactly what it was my dogs needed before I went on holiday. Whilst on holiday I received texts, photos and updates. I come home to a lovely clean house, two healthy and happy boys!I will definitely be using Gayle's service for many more holidays to come. What makes Gayle's service unique is her reliability, the time she is willing to offer, her punctuality, regular updates, professionalism and love for animals. Thank you."
---

"Gayle's services are priceless. She is 100% professional, reliable and trustworthy. From dog walking to house sitting, she ensures that we have complete peace of mind when we are away from our beloved boy, Rafa."
---

"We have had such guilt complexes over the past few years about leaving our loving elderly cat when we go away on holiday, but, thanks to Gayle at GGS Petcare we can enjoy every minute of our time away without any worries what so ever.
She has been totally reliable and our cat looked after so well that we have complete peace of mind whenever we go away. We have used her a few times now and have already booked to go away twice more this year – now that we know that GGS Petcare can be there for us because she has spoiled it for any other company who, we believe, could never come up to her standards."